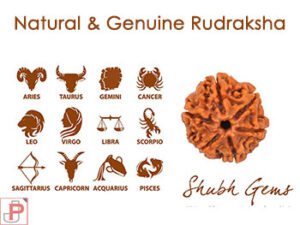 Rudraksha beads are basically the seeds of the blueberry tree. Rudraksha beads affects almost all aspects of life. Rudrashka plays an important role in maintaining one's mental clarity and improves spiritual growth. Rudraksha maala acts a shield by protecting you from all kinds of negativities around. But wearing a Rudraksha that doesn't suit you could disturb your life.
Rudraksha Types
There are 21 different types of Rudraksha that come from 1 to 21 Mukhis. Different types of Rudrakshas differ in terms of number of ridges or Mukhi's that in turn determine their use and power. Rudraksha of 1 to 14 Mukhis are commonly found where as Rudraksha beads from 15 Mukhi to 21 Mukhi are rare. Out of all 21 Mukhi Rudrakshas, 4, 5& 6 are easily available.
Rudraksha Mala
The power of wearing Rudraksha is mentioned in the Vedic Scriptures as well. As per Vedas, Rudraksha beads are divine and generate spiritual energy that affects the mind, body and soul. Rudraksha beads not only work on different Chakras of human body but also helps in opening the blockages in Chakras.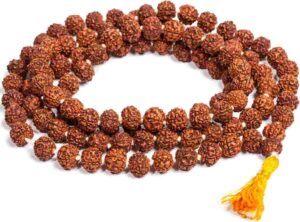 Wearing a Rudraksha maala increases self-power, reduces stress and help in stimulating the mind. Rudraksha maalas are a perfect way to chant the Lord's name 108 times and people often chant "Om Namah Shivay," using the Rudraksh mala.
Those who face a lots of obstacles, failures or suffer from physical or emotional health must take consultation from the top astrologer in Surat, popularly known as  Jitubhai Pandit Ji. We have 100% original Rudrakshas of 1-21 Mukhis and Rudraksha maalas available that will surely make your life better in every aspect.